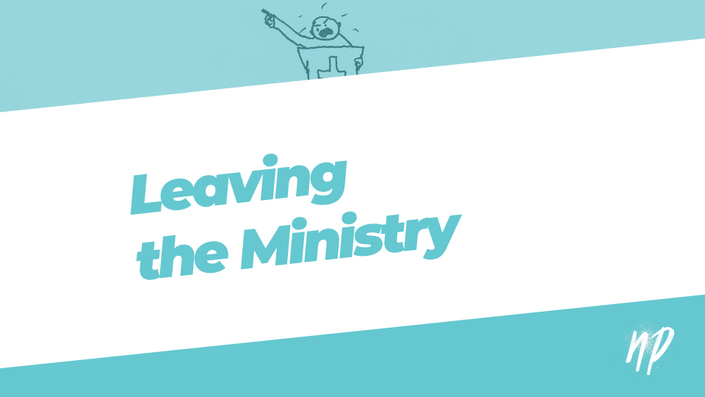 Leaving the Ministry
Refit for the Real World
Welcome to Leaving the Ministry!
If you were or are any kind of religious professional, and you're leaving the vocational ministry or just thinking about it or already have, then Leaving the Ministry (LTM) is for you.
Join others like you in Leaving the Ministry.
Click Here to Join Now or keep reading to learn more about us.
RIGHT UP FRONT I WANT TO EXPLAIN HOW THIS WORKS: When you decide to join LTM and click on "join", you will be taken to the program where you sign up. Then you can begin with your first session.
Look: I created this course 7 years after I left the ministry... and I'm just settling into real life. If you take this course from beginning to end it will take you about 10 hours. Imagine working through years of processing in a day!
Dear Friend…
I hope you're as happy to find this course as I was to build it!
Because what people Leaving the Ministry need is not just information, but support!
I KNOW! Because I've been there! Not once. Not twice. But several times! (More about that later. I promise I'll tell you my story.)
This is why I decided to create this course. I wanted to put together a program for religious professionals around the increasingly important issue of leaving the ministry. I know by personal experience how difficult this is, and I wish I had a resource like this when I went through it.
The last time I left the ministry was in the spring of 2010. It was a difficult time for me. I was confused and alone for a very long time. Just like the other times I left the ministry.
Why did I leave the ministry so many times?
The first time I left was because my contract wasn't renewed. I went back to school.
The second time I left was because I got bored and quit. I went into sales.
The third time I left was because I was fired. I went into construction.
The last time I left was because I felt trapped. I went into teaching.
Through each of my experiences I learned a lot. As I have done for years, I kept a journal and documented my journey. In the process I gleaned a lot of information, ideas, experience, and wisdom about clergy leaving the ministry. All the expensive therapy and coaching and life experience is documented. And now it's distilled into this course!
I wish I had information and people to support me during those times. But I didn't! I had to learn how to do it all by myself, in a vacuum, alone, confused, and scared. (I almost wrote "scarred". Maybe there was some of that too!)
It would have helped me if a clergy person who had gone through what I went through came alongside me and said, "I've gone what you're going through exactly! Now, here are some of the dangers you need to look out for. Here are some of the good things you have to look forward to. Watch out for this. Watch out for that. But whatever happens, I'll be here for you!"
Imagine if you, as a clergy leaving, thinking of leaving, or having left the ministry, suddenly with tons of information at your disposal, but more than that, connecting with someone who knows exactly what you're experiencing! Plus, you may meet other students who have or who are taking the course.
Want in? CLICK HERE!
Or…
Let me explain more about how Leaving the Ministry works:
Leaving the Ministry is about support.
So… this is what it will look like:
As a student of Leaving the Ministry, you'll receive access to content made available online to you 24/7 in a special password-protected members-only area. The content will be immediately relevant and applicable to your struggles with the ministry and leaving it.
For our students, Leaving the Ministry covers all sorts of extremely relevant and helpful topics- including remorse, money, marriage, kids, belief, identity, meaning, vocation, resumés, friendship, fun, answers to your questions, and MORE!
In addition to covering all these important basics, the content will also include…
PODCASTS, INTERVIEWS, WEBINARS, ARTICLES, and VIDEOS… all wrestling with the very difficult topic of Leaving the Ministry, including interviews with clergy and ex-clergy who are…
• struggling to stay in the ministry
• depression
• having difficulties in their marriages because of the transition
• trying to find friendship
• limiting beliefs
• morality
• finding their way to a healthier attitude about money and business
• looking for a new paradigm to make sense of their lives
• successfully transitioning into the 'real world'
• changing or loss of beliefs
and so much more!
HERE'S MY PERSONAL PROMISE AND COMMITMENT:
I will do my part to provide you with content with real meat on its bones. You and I both know that trivialities, clichés, and easy answers, don't work. They just don't cut it! This is serious business! What we need when going through such a difficult transition is helpful information, real-life testimonials, solid advice, safety, confidentiality, and authenticity from someone who's gone through it.
No one understands ex-pastors like an ex-pastor. And that's what LTM is!
Not only did I struggle to stay in the ministry for years, and not only did I leave the ministry with lots of pain, and not only have I been out of the ministry for years and am thriving, but I have ALSO spoken with numerous pastors in similar situations.
I guess you could say I'm an expert in leaving the ministry.
So I want to provide this for people who are leaving the ministry or struggling to stay!
I run an online community for people experiencing the deconstruction of their beliefs and a shift in their relationship with the church. However, even though there are ex-pastors in that group, I think pastors would be better served with their own course.
Why? One of the things I learned is that the needs and issues of clergy are much different than regular folk. I noticed that some of the problems clergy face couldn't be addressed in a general group because, well, to be honest, many pastors are abused and misunderstood by their congregations and other people and felt hesitant to share their personal struggles.
This is why I've launched Leaving the Ministry... For Pastors Only!
For this reason I'm emphasizing an important RULE:
WHAT HAPPENS IN LEAVING THE MINISTRY STAYS IN LEAVING THE MINISTRY!
I promise: if you have a question for me, I will answer it.
One of the things I'm known for is my honesty. That is, I'm very open with my own journey. It has to do with baring my life to you. It's about openness, authenticity, vulnerability, and honesty. It's about me stripping down to the unadorned story, the bare facts, the naked truth. I promise to tell it like it is. I'm not going to sugarcoat it, butter it up, grease the palms, or snake the oil. I'm going to give it to you straight. That's my promise. Because that's what you need right now.
So I will answer honestly some questions such as these:
• My spouse and I are no longer on the same page. Is my marriage over?
• My family says they no longer know who I am. What do I tell them?
• When I left the ministry I lost my friends. How can I make new ones?
• I lost my sense of destiny and purpose. How can I get that back? Or should I?
• Money is complicated for me. Will I always struggle financially?
• My only training is theology. How will I get a real job in the real world?
• Can you help me redo my resumé?
...and more!
Want to sign up now? CLICK HERE!
Listen: It's been many years since I left the ministry. I've decompressed and am doing well now in this new atmosphere I call post-ministry. In fact, I'm doing great. I'm happy. I'm making a living. I have friends. I have meaning in my life. I'm in better shape physically, emotionally, and spiritually, than I've been for a long, long time. I'm in love with my wife. My adult children and I are good friends. Life is good!
BUT… it took a LOT of work and support to get here! I nearly lost it all, including my wife, my family, and my sanity. However… and this is a BIG however… it took therapy, counselors, coaches, mentors, lots of money, a loving wife, and good friends, including my online community The Lasting Supper, to get me to this place I am today! I spent tons of time and tons of money to ensure I survived the traumatic transition out of the ministry and into the real world.
So I want to provide that to other clergy and ex-clergy. I want to provide you with the same kind of support I had that not only helped me survive, but made me thrive in my new life.
That's what Leaving the Ministry is about! Your life's not over. It's just beginning! I know that sounds cliché but it's true!
When you join Leaving the Ministry, you will be joining me and a diversity of other clergy and ex-clergy from all over the world who take the course! Some students are still clergy, some are on the brink of leaving the ministry, some are just leaving the ministry, some have just left, and others have left for a while now. And maybe some are going to go back into it!
But don't just take my word for it.
Instead, I invite you to read what other people are saying about my work with people who are Leaving the Ministry:
"As you can see, I don't think there's really any other thing out there like Leaving the Ministry… a supportive course specifically for pastors leaving the ministry!"
"This is such a needed resource, and David is perfect for the job!"
SO THAT'S IT!
Let me SUMMARIZE what you get when you're a member of Leaving the Ministry:
Amazing content, including letters, videos, interviews, and more!
Ask me anything.
24/7 access to posts, videos, interviews, and more!
Interaction with David and other students in the comments section of the lessons.
"YES! I am a pastor or ex-pastor, and I want to sign up for Leaving the Ministry ."
(NOTE: If you're wondering about the price, at one point in my "Leaving the Ministry" journey I was paying hundreds of dollars a month for professional help. The cost of this course is nothing for all the content you will receive! In fact, I'll probably be raising the price soon.)
How about a few testimonials from ex-pastors I've been journeying with already?
"I don't even know how I stumbled across the "NakedPastor" daily cartoons, but I did about 7 years ago.
David Hayward's art and commentary resonated with feelings that were already beginning to rumble around inside of me. His book "Where There is No Vision" only added fuel to the fire.
On several occasions, David has personally responded to my questions and comments regarding the ministry.
At the end of September, I stepped down from being a pastor of a local church. I have planted and pastored churches for 32 years. David's TLS community and daily writings not only helped me make this gigantic leap, but have been a strength in the days after.
I am still in a part-time ministry position that I am actively seeking ways to leave.
David's "Z Theory" has been huge in helping me process my new ways of envisioning God. David does not present a "one size fits all" theological or non-theological approach to spirituality. As one of his cartoons puts it, "I can't help you find but I can help you seek." (JT in Texas)
"I had been out of the ministry for about a little more than a year when David first entered my life in a significant manner. I was aware of him and his work (mainly his cartoons and art) for quite awhile. I had not seen him as a resource or a friend as I did not know his story.
He wrote a blog once that caught my attention. He was defending the right of someone to speak on his blog that had no voice and it went viral. It was a matter I knew something about. As an ex minister it resonated with me and my respect for him grew almost instantly.
We shared some private exchanges and I found out how much he understood about what it was to have been a minister and then leave. The fear, the separation, the job insecurity, the struggles of a new life. He got it.
Several months later we were both featured in a three part story on the Religion For Life radio show about former ministers and what they are doing now. His words resonated with me, they moved me, and they inspired me.
There are resources out there for former ministers and even for clergy who have "lost their faith". I have been a member of more than one of them. I do not mean to be dismissive of those groups, but they often felt like more people seeking notice for their journey than dealing with the trauma and the adjustment.
David, in our conversations, truly understands the dynamic. There is fear, there is changes in the family dynamic, the friends, the way you see the world. Alone, it can be scary and traumatic. With someone who understands, it is still those things. But it is also beautiful and you know that there is an end that is a new beginning.
His focus is not on being a big deal, his focus and his concern was (and is) on my well being as a human being." (Patrick Green, Willowbrook Il)
"When I first left the ministry I was beside myself with frustration, and had no idea what to do next. I knew I could not go back, but lack of employment options, and lack of healing for my scars was very depressing. David Hayward has been a huge help to me along my journey. Not only is he a great and trustworthy resource to those seeking the next step post-ministry, but he is a passionate voice for the spiritually displaced as well. On top of that, he is just a great friend. He comes highly recommended from me." (Charles McGarry)
"David has been a good friend for several years. He really helped me navigate the path of doubts, faith, and non-belief.
I never felt judged or pressured to accept one point of view, even if my conclusions were different than his.
David is honest about his own journey, which made it that much easier for me to open up about my own struggle.
He's been there for me, but he is also committed to walking alongside others as they process their own beliefs.
The Lasting Supper is one of the only places that I know of that provides people like me, to be open and honest without fear of being attacked, shamed, or judged.
Dealing with the loss of faith, friends, and being attacked by so many people has been one of the hardest things I've experienced in my life.
I know that I wouldn't have survived without David's help and friendship." (Teresa McBain)
Okay, that's a LOT of information. I personally invite you. And I look forward to seeing you on the inside. Please reach out and say hello to me. I promise to respond to everybody who contacts me. I love and respect one-on-one connections.
Or watch this video first where I talk a little about it.
Thanks for checking LTM out!

David Hayward, ex-pastor
Your Instructor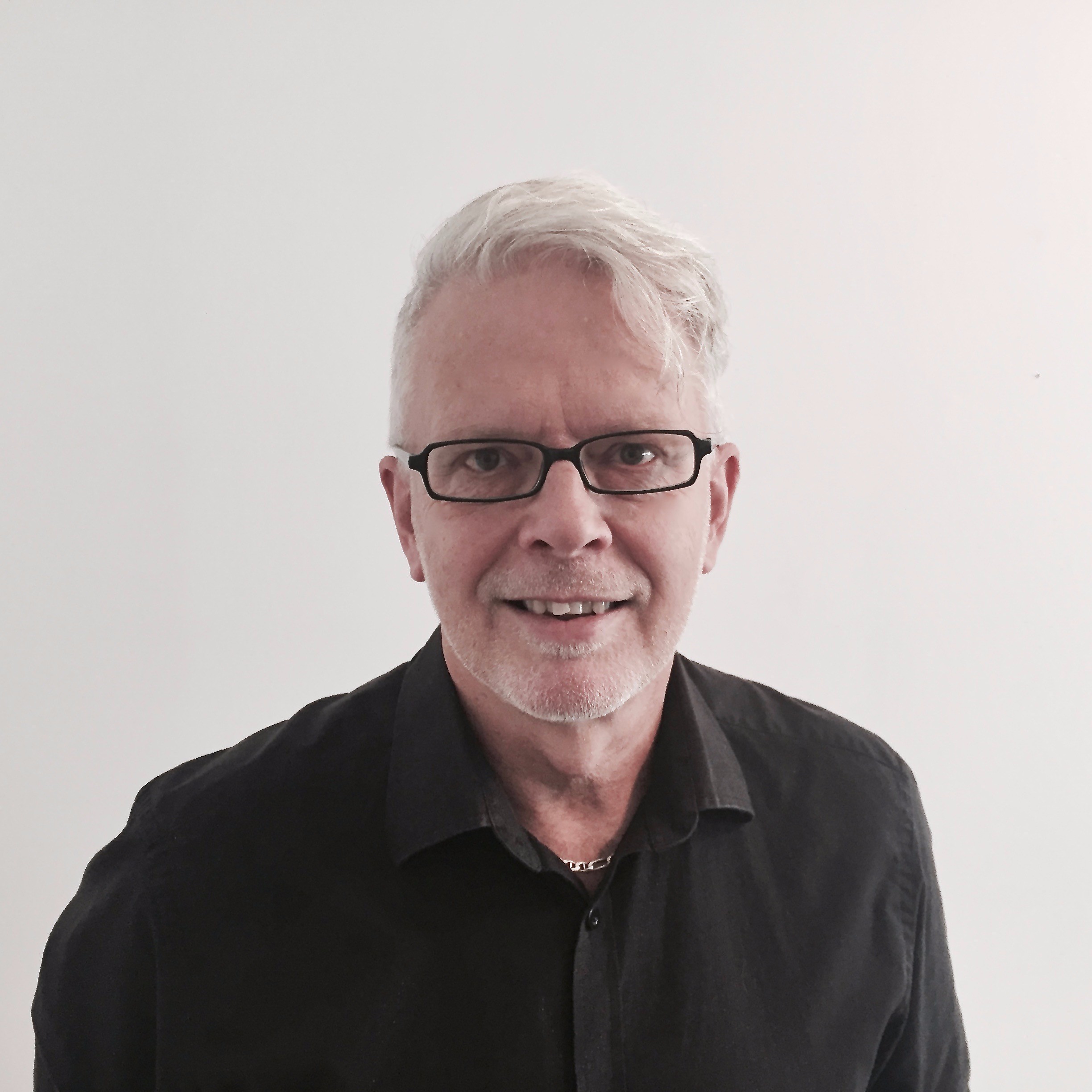 I have a Masters in Theological Studies from Gordon-Conwell Theological Seminary near Boston, as well as a Diploma in Religious Studies and Ministry from McGill University in Montreal.

In 2010 I left the professional paid clergy after almost 30 years of ministry. I am still passionate about how people can find and follow their own spiritual path with courage and joy, as well as in how people can freely gather and form communities in healthy ways.
I started a blog called nakedpastor in 2006, and initiated my public undressing of religion, religious community and spirituality through my writings, art and cartoons. Thousands of people are challenged and entertained by nakedpastor every day. I love helping people undress their own religion to the core essential of their own unique spirituality.
In 2012, I also launched The Lasting Supper, and online resource site and community for spiritually independent people to help themselves to companionship and support for their spiritual journeys.
My art, cartoons, writings, books, and one-on-one coaching have found their way all around the world.
Helping people to help themselves to enjoy life beyond belief!
Course Curriculum
About The Course
Available in days
days after you enroll
Ouch! This Hurts my Ego!
Available in days
days after you enroll